Events ~ Gallery Opening ~ November 6, 2015
Gallery Opening Reception - The Works of Jon Klopfenstein
November 6, 2015, 6:00 pm
Courthouse Center for the Arts
3481 Kingstown Rd.
West Kingston, Rhode Island
Artists website:
www.jonklopfenstein.com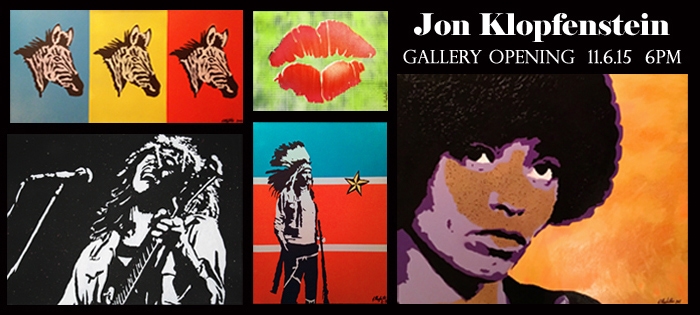 A collection of Jon Klopfenstein's works, ranging from his earliest pieces to his most current will be on display from November 6th through the holiday season. The artist describes his artwork as "A modern take on a retro style - Bold, bright pop art paintings with a hint of graffiti".
The opening night reception will be held on November 6th, 2015 from 6-9pm. Music, hors d'oeuvres, and desserts will be provided; a cash bar will also be available. This event is free and open to the public. Join in the celebration! Visit his facebook page to RSVP: www.facebook.com/events/407903839414966